New project !!!!
1st demo released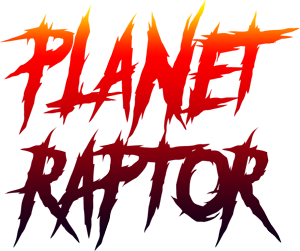 Planet Raptor is a new conceptual project whose main interest is about changes (especially on the climate) of our planet in 2020!
« Musically I wanted to play; « Funeral Doom » with a very low turning and Hammond + church organs, but I quickly changed my mind to bring the music to another level which is to experiment massively. By the second week of June we'll be back to our favorite recording place: Studio du Lac, Annecy, with sound engineer; Rob Carson. There will be some Cd's and a rare 50 vinyl only. Each one of them will be numbered. So be prepared for Doom-metal experiment. You will also be able to download a few songs on our website. »
Sincerely yours, Gorgor.
LISTEN TO THE MUSIC
1st demo (Instrumental)